Disney Port Orleans Riverside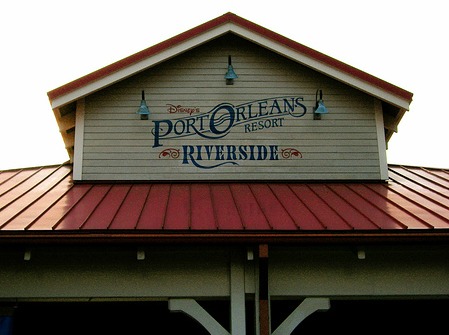 Port Orleans Riverside by awinn233

Disney Port Orleans Riverside Resort brings you to the antebellum south along the mighty Mississippi River. Grand mansions grace the peaceful Sassagoula River with quaint wooden buildings in the Louisiana bayou. The resort features lovely grounds and a creative watery playground, Ol' Man Island.

Port Orleans Riverside is the sister resort to Port Orleans French Quarter. The resort opened in 1992 as Dixie Landings Resort and merged with Port Orleans Resort in 2001 to create Port Orleans French Quarter and Riverside. This Disney moderate resort features 20 buildings containing more than 2000 hotel rooms. The huge, sprawling grounds are beautifully landscaped with manicured lawns and formal gardens with water fountains. The lobby and rooms were refurbished in 2012.
Click here for more information on Port Orleans French Quarter.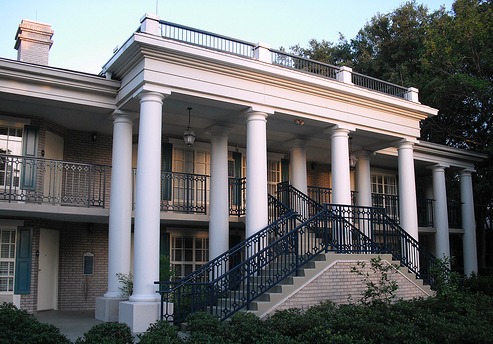 Port Orleans Riverside by andybee21

Rooms
Port Orleans Riverside resort has two sections: Magnolia Bend and Alligator Bayou. Magnolia Bend is comprised of four large three story buildings that resemble southern plantation mansions from the old south. The buildings have large columns, sweeping staircases and exterior walkways resembling long verandas. Two hundred acres of property are landscaped with magnolia trees, azalea bushes, camellias and roses. Magnolia Bend is elegant and graceful. The property feels more sophisticated than its counterpart, Alligator Bayou.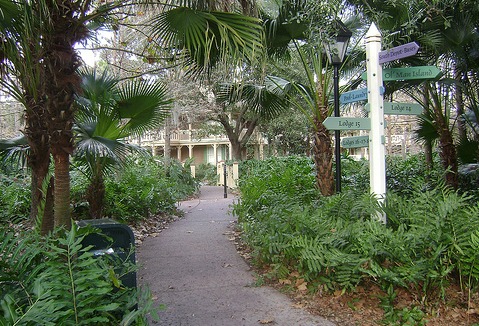 Alligator Bayou by Best of WDW

Alligator Bayou is comprised of 16 smaller two story wood buildings that are nestled amongst the pine groves. Winding paths meander through the the lush resort creating a rustic charm. The bayou feels more remote, secluded and intimate than Magnolia Bend.

In 2012 approximately one quarter of the Port Orleans Riverside rooms were converted to Royal Rooms. The Royal Rooms feature the Disney princesses and are decorated in regal tones of blue and gold. Special fiber optic headboards simulate a fireworks show right in your room.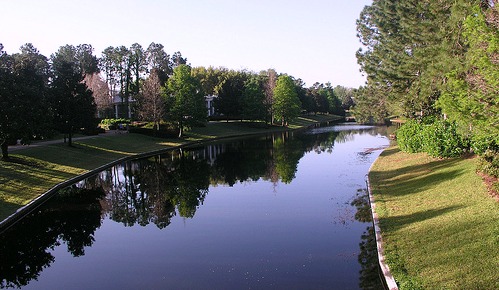 Port Orleans Riverside by rickpilot_2000

Amenities
Sassagoula Steamboat Company is the main building at Disney Port Orleans Riverside and houses the resort check in, store, arcade and dining. Ol' Man Island is a 3.5 acre old fashioned swimming hole reminiscent of Tom Sawyer and features a neat swimming pool and fishing hole.
Port Orleans Riverside Resort has a host of recreational options including boating, biking, nightly movies under the stars, campfires and horse drawn carriage rides.
Disney Port Orleans Riverside is a great resort. This hotel has a wide range of recreational activities, beautiful grounds and some of the nicest moderate rooms on Disney property.
Click here for more information on: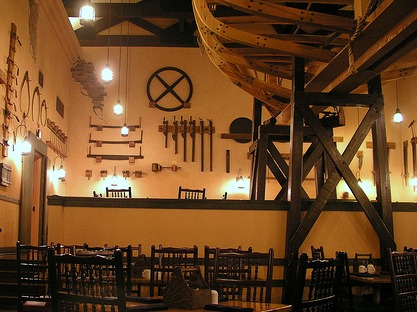 Boatwright's Dining Hall by rickpilot_2000

Home

›
Port Orleans
› Riverside