Art of Animation Cars
Ka-Chow!!
Cruise into the dusty desert town of Radiator Springs at the Art of Animation Cars resort to see your favorite scenes and characters from the movie Cars. You literally feel as though you drove into the movie. I half-expected to see tumbleweed blowing down the street.
The Cars resort area has life-size versions of most of the characters from the Cars movie. Those on display include Lightning McQueen, Sally, the Sheriff, Doc Hudson, Luigi, Sarge, Fillmore, Mater and more. My kids loved posing for pictures with the cars!
---
The Cars section is our choice for best theming at the Disney Art of Animation Resort

---
Grounds
The design of the Art of Animation Cars grounds is outstanding. When you enter the resort, you feel like you were plopped directly into Radiator Springs. The resort signs look like road signs.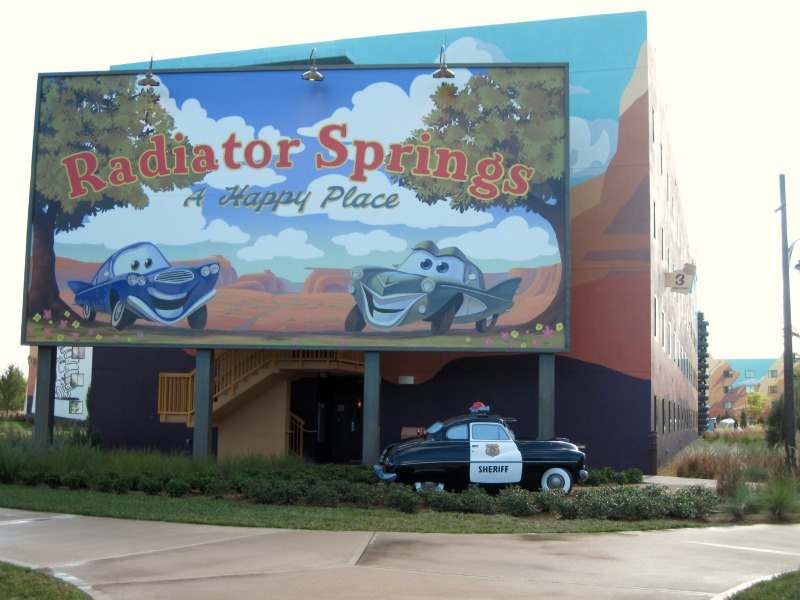 The buildings are painted with a desert and sky landscape to serve as a backdrop to the scene. Landscaping brings to mind the desert with grasses and succulents. The curved drive and road signs further add to the theme.
The backsides of the buildings are painted white and the images on the buildings change to black and white, reminiscent of storyboard drawings of the Cars movie.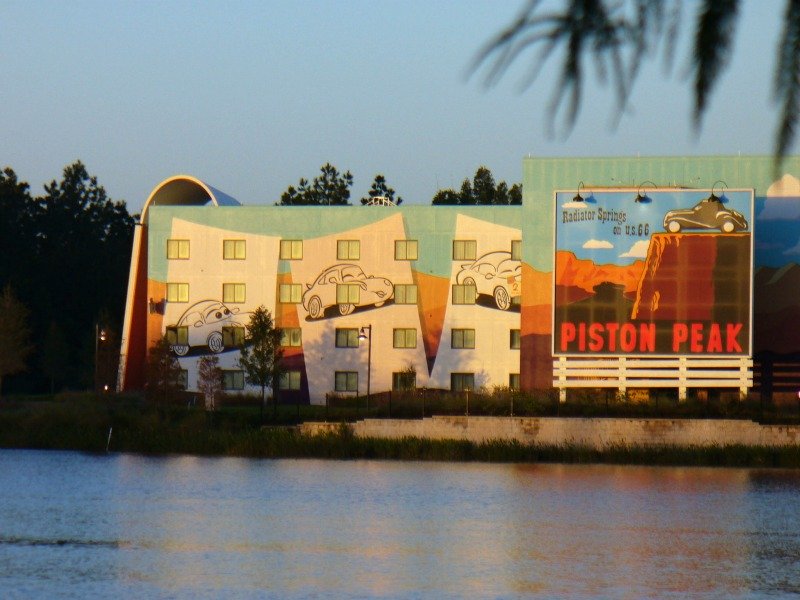 ---
Rooms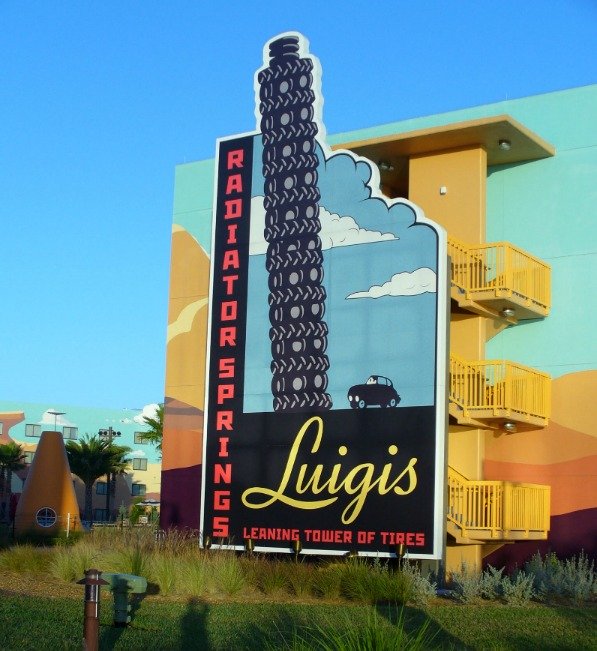 The Art of Animation Cars rooms are located in three buildings on the property. The Cars buildings house the new Disney Family Suites.
Family suites consist of:
Bedroom
Living room

Kitchenette area
Two bathrooms
Two flat screen televisions.

With 565 square feet of space, the suites are spacious and can accommodate up to 6 people plus an infant in a crib.
The Cars suites are decorated in an orange palate with many references to cars, roads, and the Cars movie. Wall hangings depict scenes from the Cars movie. Traffic cones were used to decorate in cute and creative ways, such as a light fixture. The kitchenette area has a cabinet of red, silver and black resembling a large tool chest. The sofa in the living room looks like the back seat of an old car.
The bedroom has a queen sized bed with a full bathroom and shower. The kitchenette is equipped with a microwave, sink and mini-fridge. As a neat feature, the kitchenette is furnished with a table that converts to a double bed. The living room sofa also converts to a double bed, creating three separate sleeping areas. The rooms have an electronic safe, iron and ironing board.
Bathroom
Get yourself looking spiffy in a bathroom that looks like a car wash. Very cute! The shower curtain shows the firetruck Red spraying a dirty Lightning McQueen with water.
---
Pool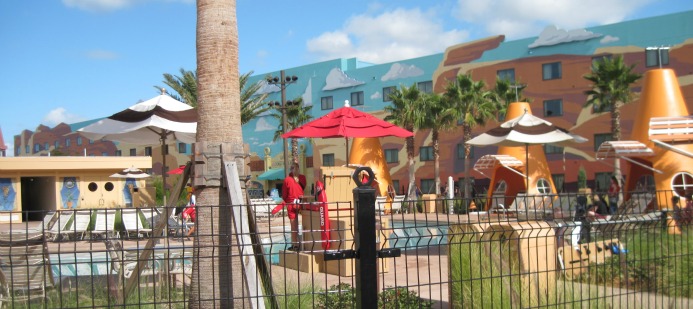 The Cozy Cone pool can be found in the center of the resort. As one of the two smaller pools on at Art of Animation Resort, visitors can relax on lounge chairs in cute Cozy Cone cabanas that provide welcome protection from the Florida sun. The cabanas are shaped like traffic cones.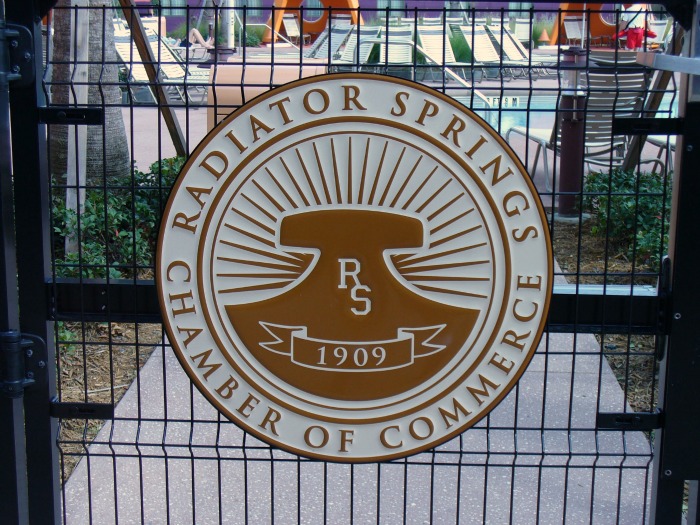 ---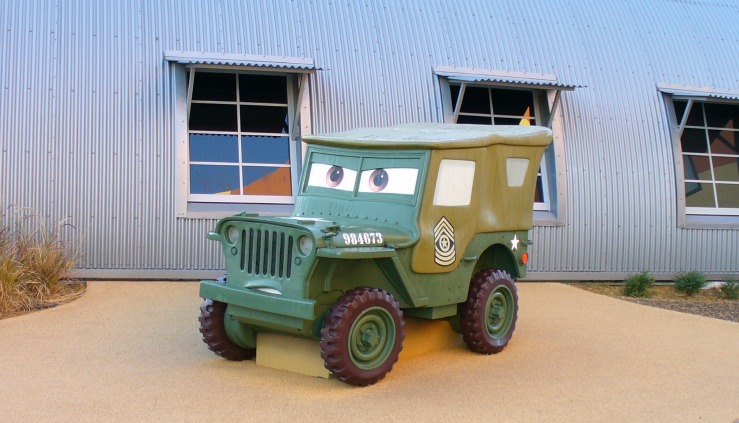 Tips
Request a room in Building 1 if you would like to be close to self-parking and Animation Hall

Click for more information on:
---
Home

›
Art of Animation
› Cars